Newsletter
Get a FREE printed copy of NONSENSE with every order!




NEWSLETTER NUMBER 2 in the works

Featuring new writings and artwork from the Elmer Gomer community past and present. Our newsletter reaches people from all over the world.

Want to submit artwork or buy an ad?

To get rates or send artwork:
[email protected]


NEWSLETTER NUMBER 1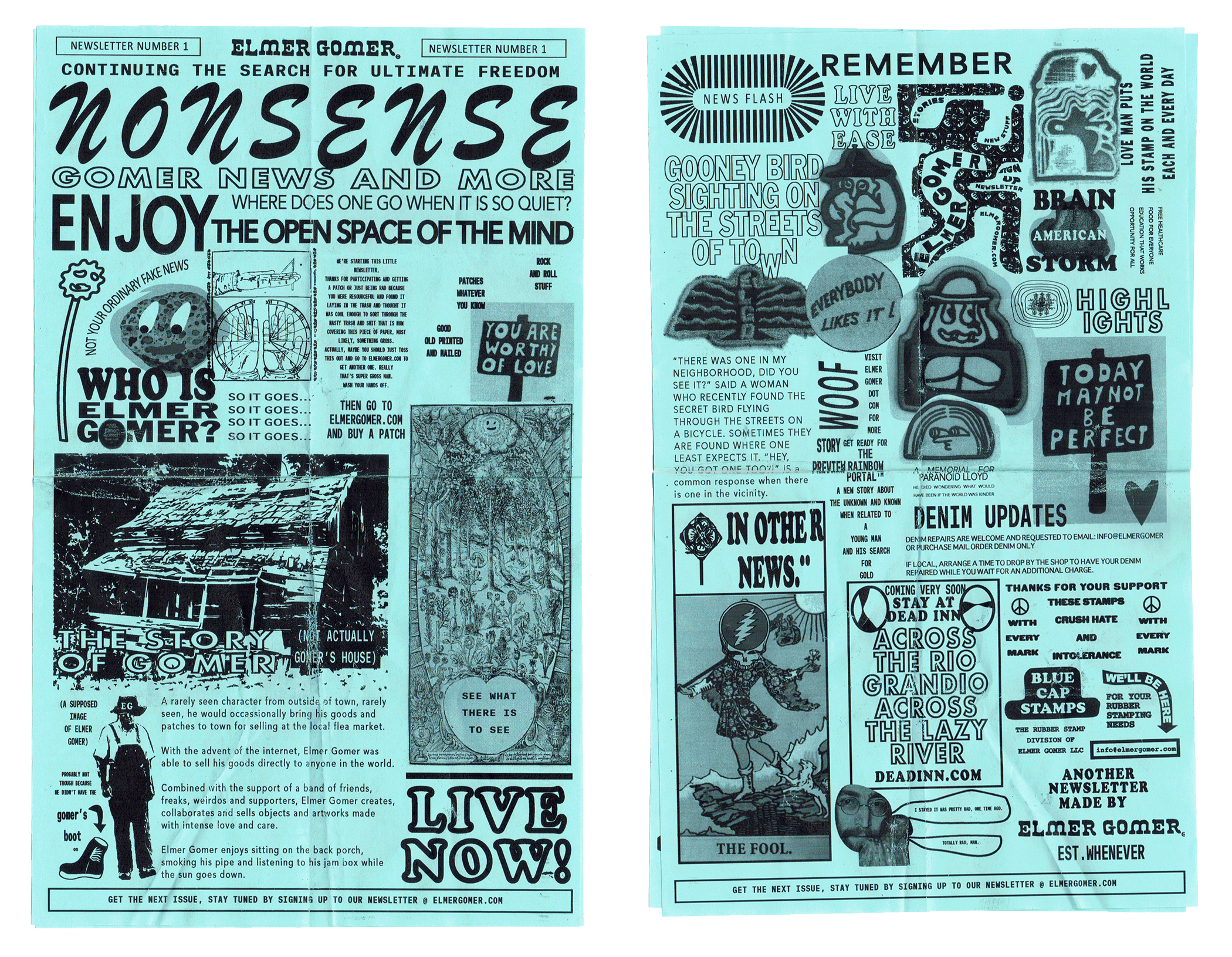 WANT TO GET A BETTER LOOK?

Sign up to the weird and wild world of Elmer Gomer Nonsense delivered to your inbox. Get a deeper scoop on where we've been and where we are going.