Information

Elmer Gomer showed up at the flea market twice a week to set up his card table. He had bags, hats, paintings, patches, all things he made. He smiled as we browsed his goods for sale. He explained he lives at the edge of town and spends his days making stuff.

Sometimes, he'd make one at a time. Sometimes he'd make multiples.



Orders are sent out up to one week after ordering.

All items are sent USPS First Class with tracking.



CUSTOM PATCHES FOR YOUR COMPANY
From small runs in-house to full scale manufactured with our embroidery partner, to single one off hand made gifts.

We license designs for an additional cost or you can provide your artwork for digitzation. Whatever your patch need may be, call Elmer Gomer.


CONTACT US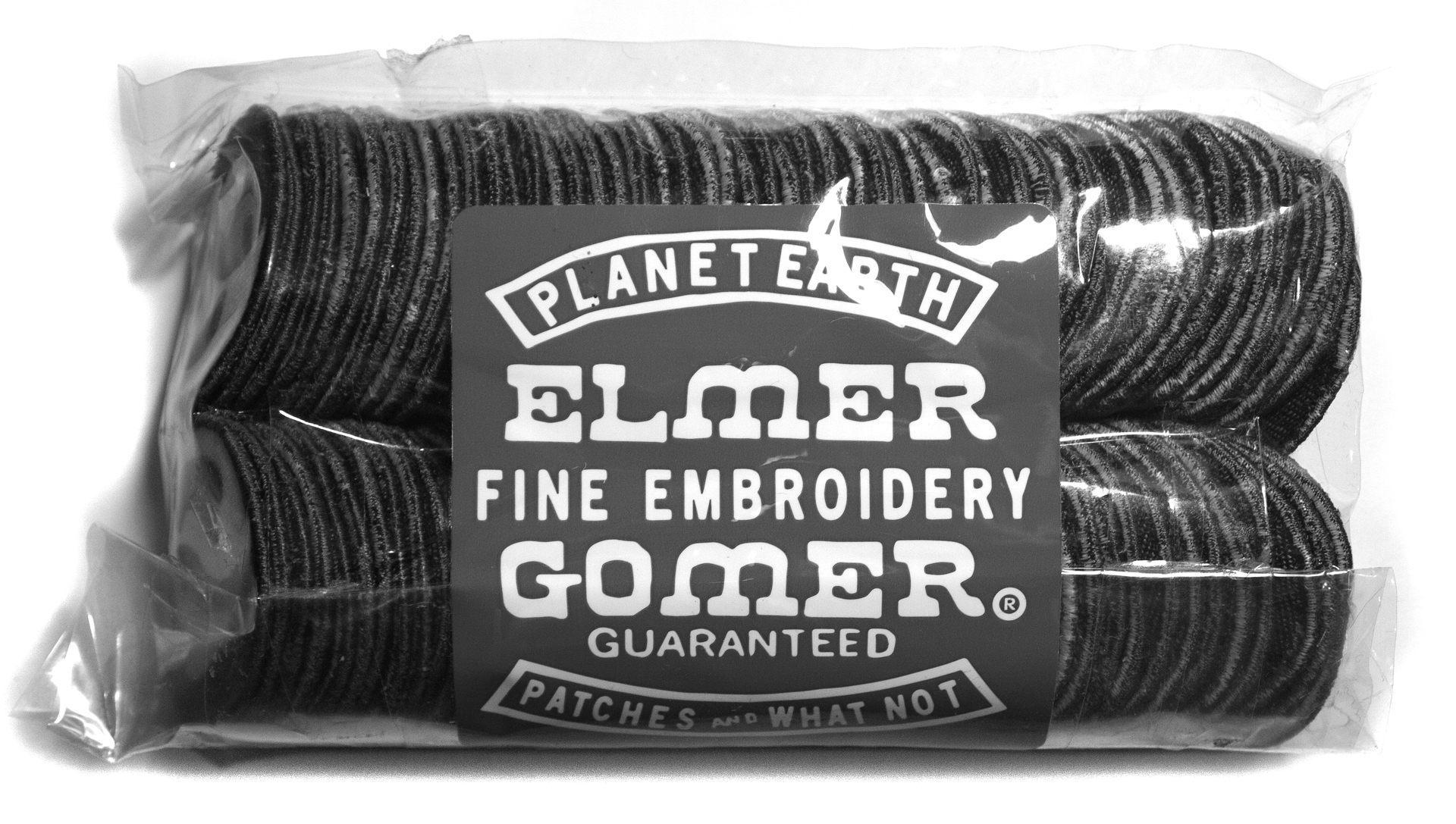 We make with family, sometimes with friends, some from beginnings that have no end.

From anxious worry to joyous bliss, we make things we love it can be found in every stitch.
Third Man Records, Island Creek Oysters, Al's Big Deal, Gas Giant Cannabis Co, Community Plumbing, Alchemy, Vegetable Kingdom, Bo Orr, Abi Daniel, Daniel J Merton, Lefthand Twill, Denim Dudes, Bandana Almanac, Spliff Kazoo, Nom Ceramics, James Mitchell, LilFlame 420, New Commute, Final Warning, Jovi Schnell, Raregem, Rigg NY, Old Pal, Pocket Object, The Keep, L'echoppe